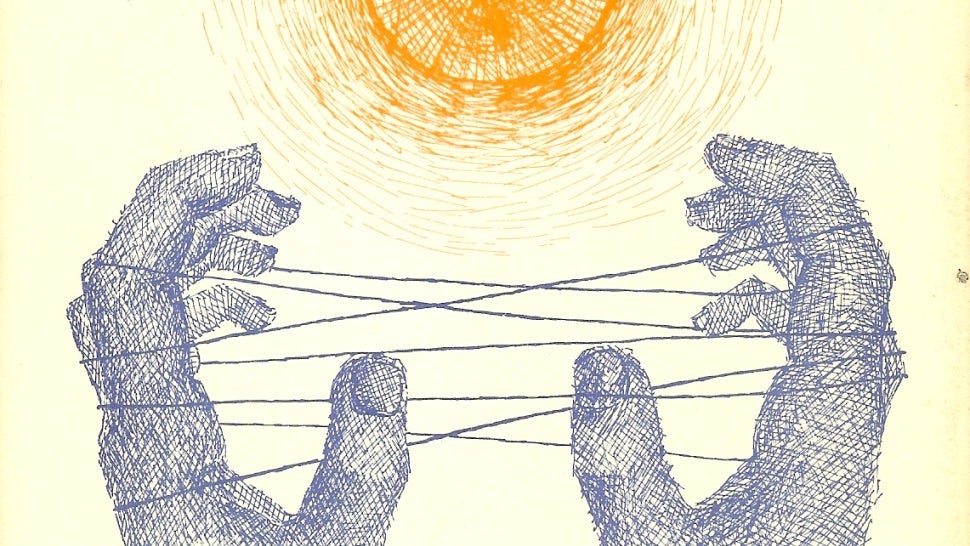 Most in the Counter-Jihad ("such as it is", as Diana West once wryly remarked) by now have seen the
TV show
where actor Ben Affleck was parroting and regurgitating PC MC memes left and right in defense of Muslims and Islam, while liberal atheist Sam Harris and libertarian libertine Bill Maher were offering up spirited (albeit still Islamo-illiterate) rebuttals. After the initial smoke cleared, Harris posted a
video
about it and offered up additional analysis (which, by the way, Robert Spencer praised, even though, as he noted, Harris has been rather rude to him and others Harris has termed "right wing").
Of that video, Spencer wrote:
…In this video, for example, Harris dismisses critics of Islam and jihad who came before him as "fascists" and right wing nuts, without pausing to consider that perhaps his opinions of them are the consequence of previous smear campaigns much like the one of which he is the target.
To which I say:
The cat's cradle of the PC MC paradigm is very hard to extricate oneself from. Sometimes the way out is the Alexandrian solution of cutting the Gordian knot; but that requires an ability to think outside the Box, and it seems Harris is trying to image (and imagine) three dimensions while remaining a citizen in good standing of Flatland (even while its self-appointed commisars, Affleck, Kristof, et al., are threatening him with the ostracism of
persona non grata
).