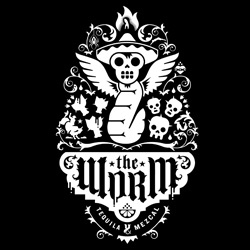 Recently on Jihad Watch comments, a Muslim commenter (fatuously calling himself "Galen Muhammad") tried to school the regulars there on the Islamic concept of
taqiyya
(deception):
"Arabic (
not Islamic
) words, like taqiyya have been redefined by Islamaphobes [sic] to mean "
lying to spread Islam
" — a non-existing concept in Islam."
As I wrote at the time:
Galen Muhammad is technically correct about
taqiyya
—but it's a distinction effectively without a difference. So, yes, we can say that
taqiyya
is deceit not directly to "spread Islam"—but rather to
defend
Islam against "enemies". And what are these "enemies" doing that needs to be "defended" against? Why, those enemies are preventing Muslims from spreading Islam! Thus once again we see, here in encapsulated form, the reverse bully formula of Islam: Muslims aggress; the non-Muslim defends himself from the Muslim; the Muslim labels the non-Muslim's defensive action as an "offense" against Islam which must be defended against. In our current era, this is playing out in an elaborately complex and diverse way, involving the mass migration of Muslims into the Camp of the Enemy (the
Dar-al-Harb
which in this context = the West), coupled with the Islamic precept that any individual or society that refuses to submit to Allah and His Prophet is, ipso facto, committing a
casus belli
(a declaration of war) against Islam—against which, again, in the Orwellian, Bizarro World, Allah-in-Wonderland logic of Islamic fanaticism, Muslims must "defend" themselves against to protect Islam.
* * * * *
But
taqiyya
isn't the only style of deceit in Islamic culture. Not too long ago I stumbled on a
handy list
at the "Islam Exposed" blog—a veritable taxonomy of
taqiyya
—on a site I'd never seen before (I encourage the reader to go there, as they have reference citations for these terms):
Taqiyya
(Shia) or
Muda'rat
(Sunni): tactical deceit for the purposes of spreading Islam.
Kitman:
deceit by omission.
Tawriya:
deceit by ambiguity.
Taysir:
deceit through facilitation (not having to observe all the tenets of Sharia).
Darura:
deceit through necessity (to engage in something "Haram" or forbidden).
And my favorite:
Muruna:
the temporary suspension of Sharia in order that Muslim immigrants appear "moderate."