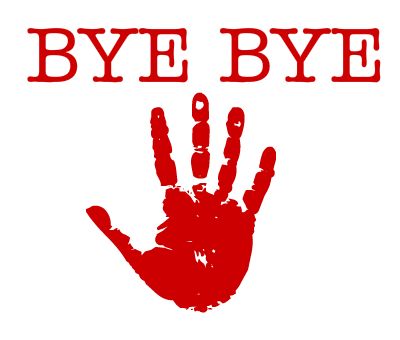 I've been banned -- again -- from Jihad Watch comments.
Over the years, I've been banned from there more than once before. As I wrote in an essay from January of 2011:
For one thing, I've been banned three other times in the past (as far as I can remember; it's somewhat of a blur), all more or less as unfair as the most recent banning, yet I rebounded from them eventually to edge my presence back onto Jihad Watch comments.
That essay -- Adieu, Jihad Watch... -- pretty much says it all; and other than some tedious and wearisome details surrounding my latest banning the other day, everything I said there five years ago applies today: it's just the Same Old Same Old. The reader could also supplement that essay with another old essay I wrote on my bannings, The Pepper Archives (the title referring to Dr. Pepper, one of my many nicknames I have used in Jihad Watch comments).
One thing is sure in my mind: the latest banning by Robert Spencer was not fair; it was mean, spiteful, childish, fascistic, and reflects an unhealthy in-group subculture among Spencer's loyal fans in the Jihad Watch readership
who stroke his ego daily and "protect" him from anyone who dares to raise even a hint of dissenting critical thought. This festering in-group at Jihad Watch comments

I have nicknamed the "Rabbit Pack" in honor of one of their chief protagonists, "Angemon", whose M.O. is to ensnare the object of his Energizer Bunny obsession into his rabbit hole sophistry.
In the past few weeks, as I was being attacked more and more by Angemon (and then by their friend and fellow Rabbit Pack member, "joe blow" -- aka "Philip Jihadski"), and as I understandably began to defend myself from those attacks, one or more of the other members of the Rabbit Pack -- most notably the ugly "Champ" (ugly in spirit, that is), as well as the haughty bitch Mirren, the passive-aggressive "gravenimage", the irresponsibly lofty "Wellington", the boneheaded "Jay Boo",
the obtuse "Western Canadian", the egregiously PC MC "PRCS", and

the self-censoring dumbledoresarmy (my apologies for leaving any names out...) -- began to defend my attackers, and no one as far as I know stepped in to help me. At some point as this devolved, and the Rabbit Pack became more and more rabid, one or more of the aforementioned members likely contacted Spencer's genius tech guy ("marc") who in turn relayed their lynch-mob request to Spencer who, naturally, ruled from on high precisely against common sense. common decency, and the free speech of our common cause.