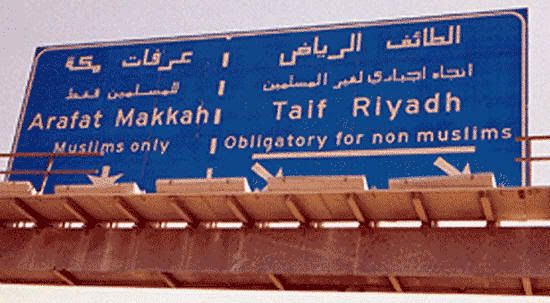 "I loved Eliot on sight.
"
"Isn't there some other word you could use?"
"Than what?
"
"Than love.
"
"
What better word is there?"
Eliot did to the word love what the Russians did to the word democracy. If Eliot is going to love everybody, no matter what they are, no matter what they do, then those of us who love particular people for particular reasons had better find ourselves a new word.
"

He looked at an oil painting of his deceased wife.
"

For instance
—I loved her more than I love our garbage collector, which makes me guilty of the most unspeakable of modern crimes: Dis-crim-i-nay-tion.
God Bless You, Mr. Rosewater, by Kurt Vonnegut, p. 86
◊ ◊ ◊ ◊ ◊
In his
report
of the latest incident of attempted lawfare by a Muslim(a) who is alleging
discrimination
at the hands of a United Airlines stewardess and pilot (as well as bigotry from nearby passengers), Baron Bodissey of the Gates of Vienna blog formulates a sentiment that at first glance seems robust: