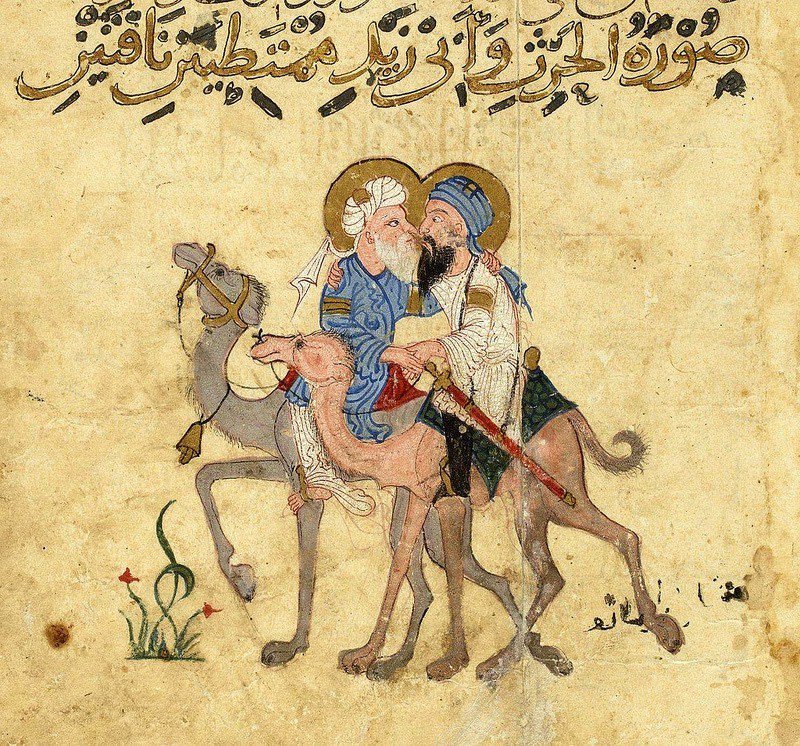 I'd never heard of this word before I read the article about the 14th century Orthodox theologian and archbishop (not to mention saint) Gregory Palamas that formed the basis of my essay I posted here over a year ago,
Speaking Truth to Jihad
. It means a disordered, excessive lust by a man for other men (and/or boys).
Here's the relevant information:
According to historian G. Georgiades Arnakis, the 14th century theologian Nicephoras Gregoras alleged that the Muslims [Turks at the time, 14th century] "among whom sexual perversion was very common, frequently abused [sexually] their Christian captives..." and that they sexually abused the archbishop Gregory Palamas whom they had kidnapped, subjected him to "the most shameless of carnal and conspicuous vices, in a more theatrical manner."
And Arnakis in the same context notes that Palamas himself spoke of "andromania" ("lust for men") as "one of the vices of the Turks."
Source: "Gregory Palamas among the Turks and Documents of His Captivity as Historical Sources", G. Georgiades Arnakis, Speculum, Vol. 26, No. 1 (Jan., 1951), footnote 5, p. 119.
(Note: Arnakis says that the imputation Gregoras makes about Palamas's captors sexually abusing him "may be untrue" -- but offers no evidence to back up his skepticism.)
Further Reading:
Islam and Homosexuality
The punishment for homosexuality according to Islam
Sexual Schizophrenia
Misunderstanding Islamic Sexual Mores
And this
long posting
where, if the reader searches for "diana west" then reads from that point forward, he will find indirectly relevant material.