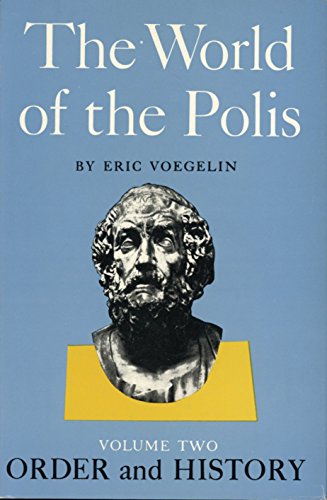 The abstract of the essay On Being is a priceless document because it has preserved one of the earliest, if not the very first, instance of the perennial type of enlightened philosophizing. The thinker operates on symbols that have been developed by mystic-philosophers for the expression of experiences of transcendence.
He proceeds by ignoring the experiential basis, separates the symbols from this basis as if they had a meaning independent of the experience which they express, and with brilliant logic shows, what every philosopher knows, that they will lead to contradictions if they are misunderstood as propositions about objects in world-immanent experience. Gorgias [an early Sophist who disputed with Plato's teacher, Socrates] applied his acumen to the Parmenidean Being; but the same type of argument could be applied to other symbols of transcendence, and the set of three propositions about the gods are probably the summary of such an argument.
If we assume the Gorgian tract to be representative of the sophistic attitude toward problems of transcendence, and if, furthermore, we define enlightenment by the type of philosophizing just characterized, we can arrive at some clearness with regard to the question whether the sophistic age can justly be labelled an age of enlightenment. We may say that the age indeed has a streak of enlightenment in so far as its representative thinkers show the same kind of insensitiveness toward experiences of transcendence that was characteristic of the Enlightenment of the eighteenth century A.D., and in so far as this insensitiveness has the same result of destroying philosophy — for philosophy by definition has its center in the experiences of transcendence.
Moreover, the essentially unphilosophical character of sophistic writings may have been the most important cause of their almost complete disappearance in spite of the impressive collection and organization of materials which they must have contained. For the materials could be taken over by later writers and, stripped of the materials, the writings held no interest for philosophers. And, finally, we can understand more clearly why Plato concentrated the essence of his own philosophizing in an emphatic counter-formula to the Protagorean homo mensura ["Man is the measure of all things"]. After the destruction of philosophy through the sophists, its reconstruction had to stress the Deus mensura ["God is the measure of all things"] of the philosophers; and the new philosophy had to be clearly a "type of theology." [as Plato formulated it in The Republic; indeed Plato coined the word itself, "theology"].
Order and History, volume 2